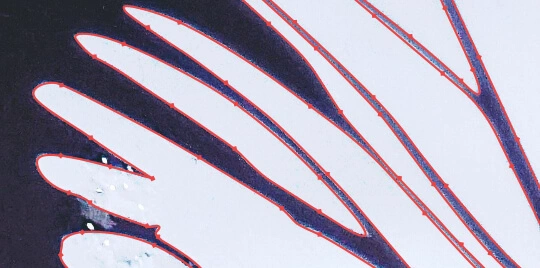 Automated Vectorization
The technique of converting bitmap or raster images into vector images using a vectorization software is known as automated vectorization. It is sometimes referred to as auto-tracing. It is a complicated computer method that analyzes, processes, and transforms pixel-based data into vector data represented by mathematical curves and objects rather than a simple file format change. Always keep in mind that the quality of automated vector conversion is heavily dependent on the supplied image. For example, sharp and high-resolution bitmap images convert better to vectors.
Advanced Vector Tracing Features
Auto-tracing of B&W images is a simple conversion that does not necessitate any extra parameters. Vectorizing colored images, on the other hand, requires the use of specific preprocessing parameters to optimize vector tracing outcomes. With our free vectorizer, you may control the following parameters: filter speckle, color precision, gradient step, corner threshold, segment length, splice threshold, and curve fitting. These added capabilities allow you to select how detailed your vectorized image should be. How many colors it should contain, how smooth vector paths should be, and how many layers an image you vectorize will have.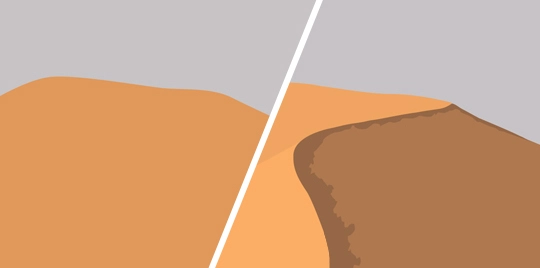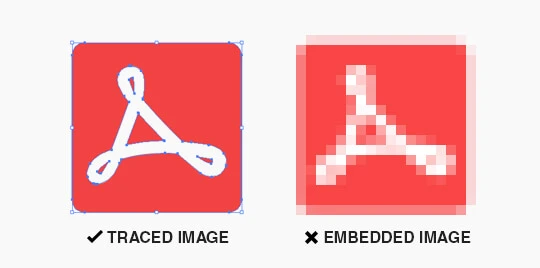 100% Legit Vector Tracer
Many bogus vectorization software promise to convert bitmaps to vectors, but in reality, they just embed a pixel-based image into a vector file. When you open a vector image created in this manner in any vector editor, you will not see any editing nodes, and the image will remain hazy and pixelated when zoomed. This is how you'll know if your image was truly vectorized. Therefore, it should be no surprise that vectorized files with embedded designs are incompatible with any printing, cutting, or CAD software. However, on our website, you may be confident that you will receive 100% vectorized files that can be resized without loss of quality.